Tundra Long Travel 6" Shackle kit 1st Gen 2000-2006 (for stock hanger)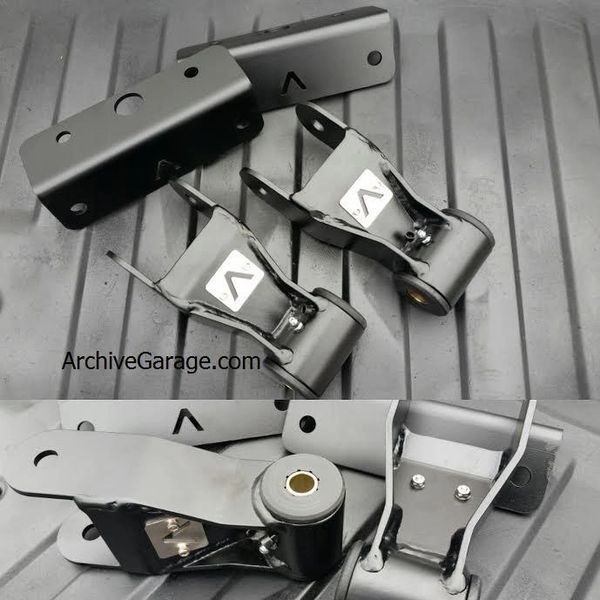 Tundra Long Travel 6" Shackle kit 1st Gen 2000-2006 (for stock hanger)
Ship date is currently about 2 weeks after you order, FREE expedited Priority shipping 2-3 day shipping in States, PR, Guam.
Benefits: 
The shackles are 6", which is 50% longer than stock.  This kit will give you a considerable gain in shackle reach forward and rearward and range of motion over stock shackles/bushings, while adding high quality greaseable bushings with zerk fittings to minimize squeaks and easy maintenance.  Another important benefit is a large clearance increase around the hanger, perfect for that Deaver C27 spring under conversion.  
Since these shackles are straight, the stock rear hangers must be moved back about 1" to allow axle to get up near frame, so that shackles are vertical.  Moving the hanger back 1" also limits the forward movement of the axle under droop a bit to lessen driveshaft issues.
Designed to be tough enough for race trucks, the shackles are made from 3/16" ASTM 572 grade 50, ASTM 572 is a medium strength steel and is 30% stronger than mild steel.  On top of that, the joint to the 1/4" wall DOM tube is designed for maximum fusion so you can beat on these.
Contact Eric at archivegarage.com@gmail.com 

Reviews