HD Toyota U-bolt flip kit - 2nd & 3rd gen Tacoma 2005-2019, 1st gen Tundra 2000-2006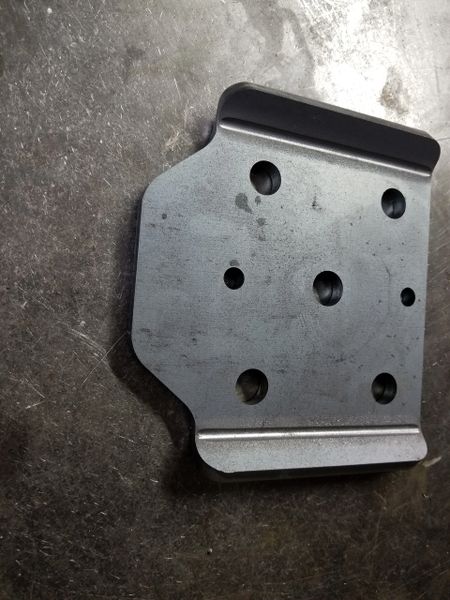 HD Toyota U-bolt flip kit - 2nd & 3rd gen Tacoma 2005-2019, 1st gen Tundra 2000-2006
2 week lead-Plates and bump pedastal have been updated, Pics coming soon! 
Archive's Heavy Duty U-bolt flip kit is SPECIFICALLY DESIGNED for 60mm (2.375") springs on 2005+ Tacomas and 1st gen Tundra 2000-2006.  That means these will help prevent your leaves from rotating out of alignment, an issue common with other brands that have too large of a gap between u-bolts and side of springs.  Attention to detail even in the simple parts!
Intro video: https://www.youtube.com/watch?v=ZE5TAeMT_uQ

Your purchase supports a growing design and fabrication business which helps Archive bring you new quality US made products. 

Free Expedited Priority shipping, 2-3 day delivery in all 50 States, PR and Guam (1 week)
(2) 3/8" powder coated U-bolt plates w/ kick out for air bumps, made from A588 HSLA 50ksi steel (30% stronger than mild/A36).  
(4) HD 9/16" round yellow zinc-plated U-bolts (3 1/4" x 8 1/2") which can clamp leaf packs up to 3.25" thick (Trim to fit)
Note: LowPro pedestal now bolt down, mounting surface is only 5/8" tall from top of U-bolt plates to retain precious bump travel
-Option 1: Powder coated plates with kick out for air bump, no pedestal (Can supply hardware to fasten other bumps)
-Option 2: 3.25"OD LowPro Pedestal for thread in bumpstop, with 3/8-16 female thread, without bumpstops
-Option 3: not supplying at this time 
-Option 4: 
3.25"OD LowPro 
P
edestal for thread in bumpstop, with 3/8-16 female thread, with 2.7" tall Wheeler's Super bumps
-Other custom options: call
Contact archivegarage.com@gmail.com for details, or you can text or call Eric 716-310-5281
Reviews