1/8" Shackle Spacer Washers for AllPro spring eyes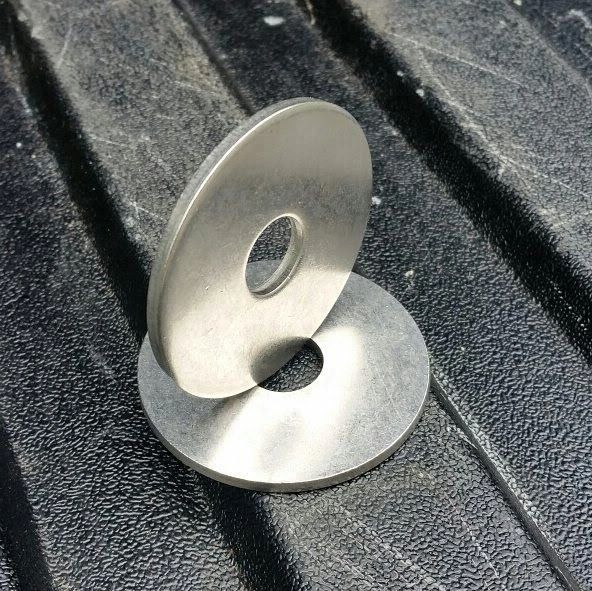 1/8" Shackle Spacer Washers for AllPro spring eyes
In stock
Stainless spacer washers 1/8" thick x 2.0" OD x .57" ID.  For 9/16" bolt, gives proper support to leaf spring bushing sleeve.
To fix gap or bent shackles caused by Allpro's 2.75" bushings (stock is 2.875")
The narrow bushing causes issues such as a gap and/or springs slop around or you bend the Hangers and shackles inward beyond what Toyota designed them to do.
$7 Priority shipping 
Installs between shackle plate and face of bushing, torque 9/16 bolt to 80 lb-ft , OEM Toyota bolts to 89 lb-ft
Reviews