Deaver Springs Expo U402 packs 2.5-3 inch lift (pair)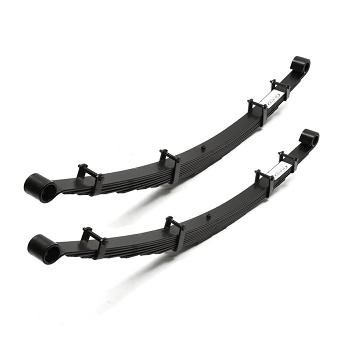 Deaver Springs Expo U402 packs 2.5-3 inch lift (pair)
The Deaver Spring U402 Expo pack is an increased capacity spring, that does not ride overly harsh when unloaded. Lift over stock is about 2.5-3", depending on cab. These install directly in place of the stock spring. The price includes FREE BUSHINGS.
This spring pack is an excellent choice to be used together with the Archive Hammer hangers
Shipping upcharged after sale. Drop-shipping from Deaver costs to 48 US states starts at $70 and could be $150 or more to Northeast. Shipping to Canada available for around $250, please contact for info.
Local pickup from Deaver in Santa Ana, CA is available at no charge.
Reviews