Deaver Springs U644/645 Light Spring Under Axle 1 inch lift (pair) 2005+ Tacoma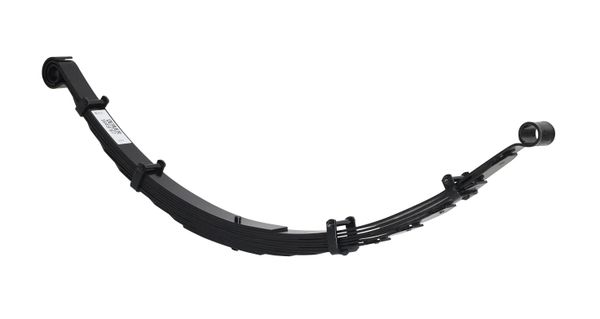 Deaver Springs U644/645 Light Spring Under Axle 1 inch lift (pair) 2005+ Tacoma
**Lead time could be 10 weeks as currently U644/645 are built per order as custom spring**
Shipping upcharged after sale.  Drop-shipping from Deaver costs to 48 US states starts at $80 and could be $150 or more to Northeast.  Shipping to Canada available for around $250, please contact for info.

Local pickup from Deaver in Santa Ana, CA is available at no charge.  The price includes FREE BUSHINGS.
These Light duty springs fit in the stock hangers, but require a spring under axle conversion kit like this one >> SUA KIT  to install with perches welded under axle.  This spring pack is an excellent choice to be used together with the Archive Hammer hangers.
Specs on U644/645 packs:
-Designed for a smooth prerunner ride, not for weight.  These are definitely the right pack for Access Cab and Reg. Cab trucks. 
- Approximately 1" lift on Access Cab at stock weight (9.5" from top of axle tube to bottom of frame rails).  
(Note: Double Cabs will be only about 1/4" lift at stock weight with U644/645.  DCSB and DCLB are virtually the same weight on rear axle, but the Access Cab cab weighs less and CoG is forward)
-U644 is driver side, U645 is passenger side, which helps address the Taco lean 
-Capable of approximately 12"-13" travel with Hammer hangers, 4.5" shackles and Archive Shock Relocation.
Reviews