Deaver Springs (pair) 2015+ Chevy Colorado GMC Canyon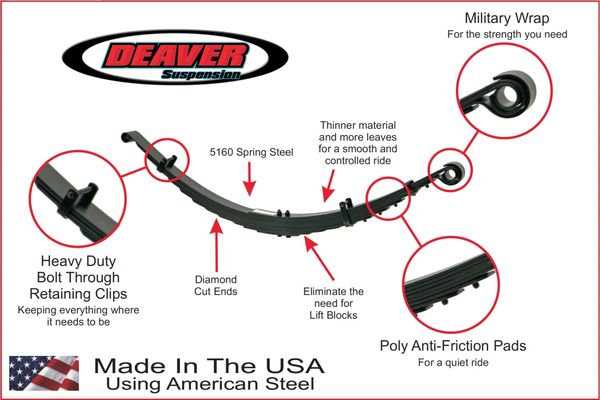 Deaver Springs (pair) 2015+ Chevy Colorado GMC Canyon
Deaver Suspension springs are top of the industry for quality, performance and customization.
With the increased interest in overland travel, Deaver and Archive are looking to make available an overland spring for the 2015-2017+ Colorado and Canyon, with about 1" lift aimed at offroad ride performance for moderately loaded overland rigs.
Please allow several weeks build time if you order. Deaver can also build spring packs to your lift height and weight specifications.
Drop-shipping from Deaver costs to 48 US states starts at $70 and could be $150. There is no cost to pick up from Deaver in Santa Ana, California
Shipping price over $70 will be upcharged after sale, or $70 will be refunded for local pickup.
Reviews