Deaver Spring Packs FREE BUSHINGS included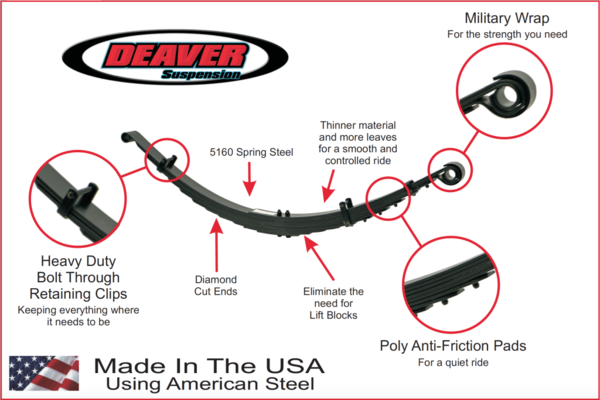 Deaver Spring Packs FREE BUSHINGS included
Archive Garage is thrilled to offer Deaver Springs. Deaver is industry leading in performance, quality and customization. They are made is USA with American steel
Archive includes FREE BUSHINGS with each pair of Deaver springs, a $50 value.
Contact for a low price quote/shipping quote. archivegarage.com@gmail.com or call/text 716-310-5281
Lead Time: Depends on Deaver stock on hand and production schedule if they need to be built.
There is no cost to pick up from Deaver in Santa Ana, California

Drop-shipping costs from Deaver to 48 US states starts at $70 and could be $150+ to east coast.
Shipping price over $70 will be upcharged after sale, or $70 refunded if local pickup from Deaver in Santa Ana.
For shipping to Hawaii, Aloha Freight can pick up at Deaver and ship to your door starting around $150
Reviews