1st gen Cummins Dodge Mesh Grille plates 91-93 304SS Ramcharger W250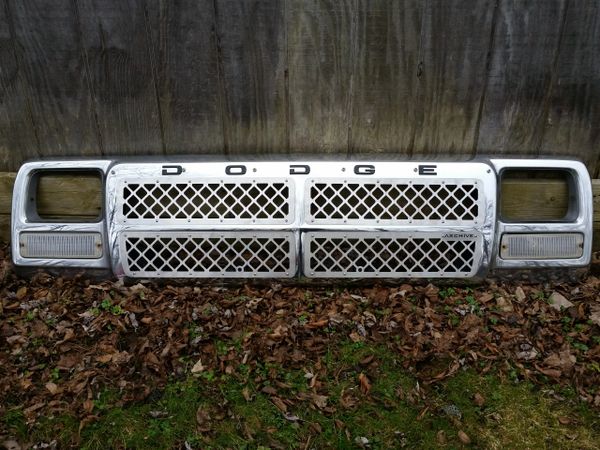 1st gen Cummins Dodge Mesh Grille plates 91-93 304SS Ramcharger W250
Please email me if you're interested in these grille plates or possibly another pattern 
Set your rig apart from the rest with 304 stainless steel mesh grille plates for 1991-1993 Dodge trucks and Ramcharger.
Designed to add a fresh look without losing that classic Dodge character.
Pictures show my 1st set with a "2b mill finish", dull with no polish, production grilles will probably be #8 polish.  I may consider offering some satin black painted if I get some requests for that.
Supplied with stainless button head screws, nickel/brass L-hooks, allen wrench.  Install time about 2 hours, little or no modification needed.

Grille plates and L-hooks are made in USA, but screws are imported

Any questions?  Email archivegarage.com@gmail.com
Reviews