Lower Axle Shock Tab Mount for rod end shocks (pair)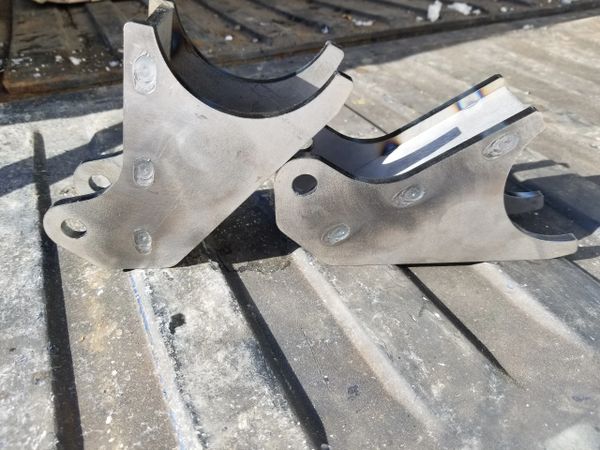 Lower Axle Shock Tab Mount for rod end shocks (pair)
Lead time is usually less than a week. 
A pair of quality gusseted axle shock tab mounts that put the shock eye center 4.1" off axle OD.  As such it can be mounted clocked up, horizontal or clocked down a tad over 45 degrees to help stuff those long travel Fox or Kings under the body or bed. 
FREE Expedited Priority 2-3 day shipping in 50 states, PR + Guam (1 week) 
-Constructed from 1/4" A36 for toughness.  
-They come welded as shown, jig built, with the gap between the tabs a hair over 1.5" for no-hassle shock eye fit.  
-Hole size is for 1/2" bolt.  
-Axle end is 3.25" diameter, but designed to fit any axle with 3.125" to 3.25" OD such as: 
  2nd and 3rd Gen Tacomas, 1st gen Tundras, 4runner and Ford Explorer 31 spline 8.8" 
Reviews