2015-2018 Colorado ZR2 Z71 Canyon 1/2 in lift, 4.75in shackles, 3/8in 304 stainless set of (4)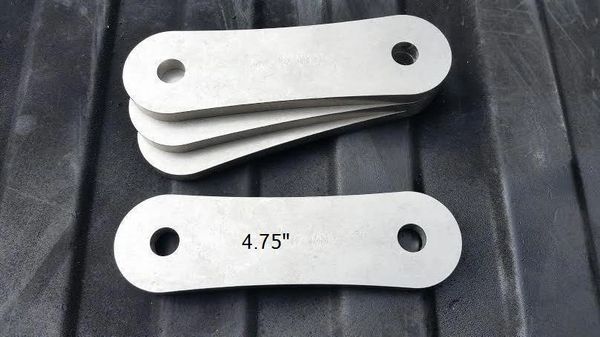 2015-2018 Colorado ZR2 Z71 Canyon 1/2 in lift, 4.75in shackles, 3/8in 304 stainless set of (4)
In stock
Your purchase supports a growing design and fab. business which helps us bring you new quality US made products. 

2015 2016 2017 2018 Canyon Colorado ZR2 Z71

Set of (4) 3/8" 304 stainless steel shackles.
Center to center length of 4.75"
Lift amount: about 1/2" over stock rear 4" shackles.  
Allows better droop performance with longer shocks and provides better clearance to frame and hitch during compression.

Bolt holes fit 9/16" or M14 bolts.  Overall dimensions of 2" x 6.75".  Reuse your factory bolts
Reviews