304 Stainless U-bolt Saddle plates for Dana 70 w/ 2.5" spring (pair)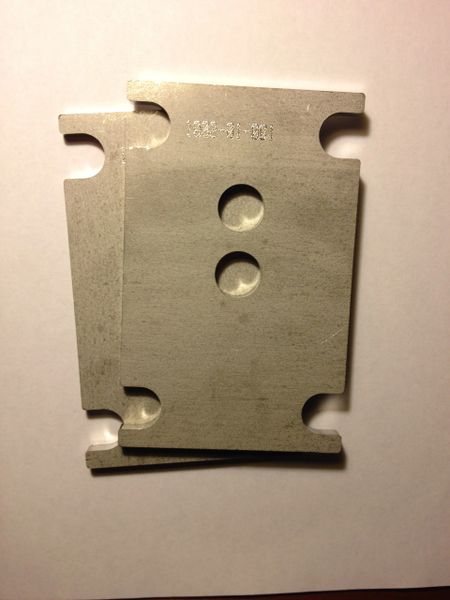 304 Stainless U-bolt Saddle plates for Dana 70 w/ 2.5" spring (pair)
In stock, can ship next day.  FREE Priority shipping is standard in the states, PR, Guam.
Your purchase supports a growing design and fab. business which helps us bring you new quality US made products. 

This is a pair of 304 stainless steel 1/4" thick U-bolt saddle plates that work with the standard Dana 70 axle with 2.5" wide spring.  These allow an upgrade to 5/8" u-bolts, positively control the the u-bolts from sliding toward the center bolt, and spread the clamp load across the spring.  They are designed with two center bolt holes, one centered, and one being 1" forward of center as shown in the picture when running an axle relocation block.
Reviews